Hey look! I make things!!
here's where you'll find pages for my original projects (once I make them, anyway...), including my wip webcomic, some game ideas, and lots of OCs and funny vampires.
You can also go check out art blog over on Tumblr where I post most of my art!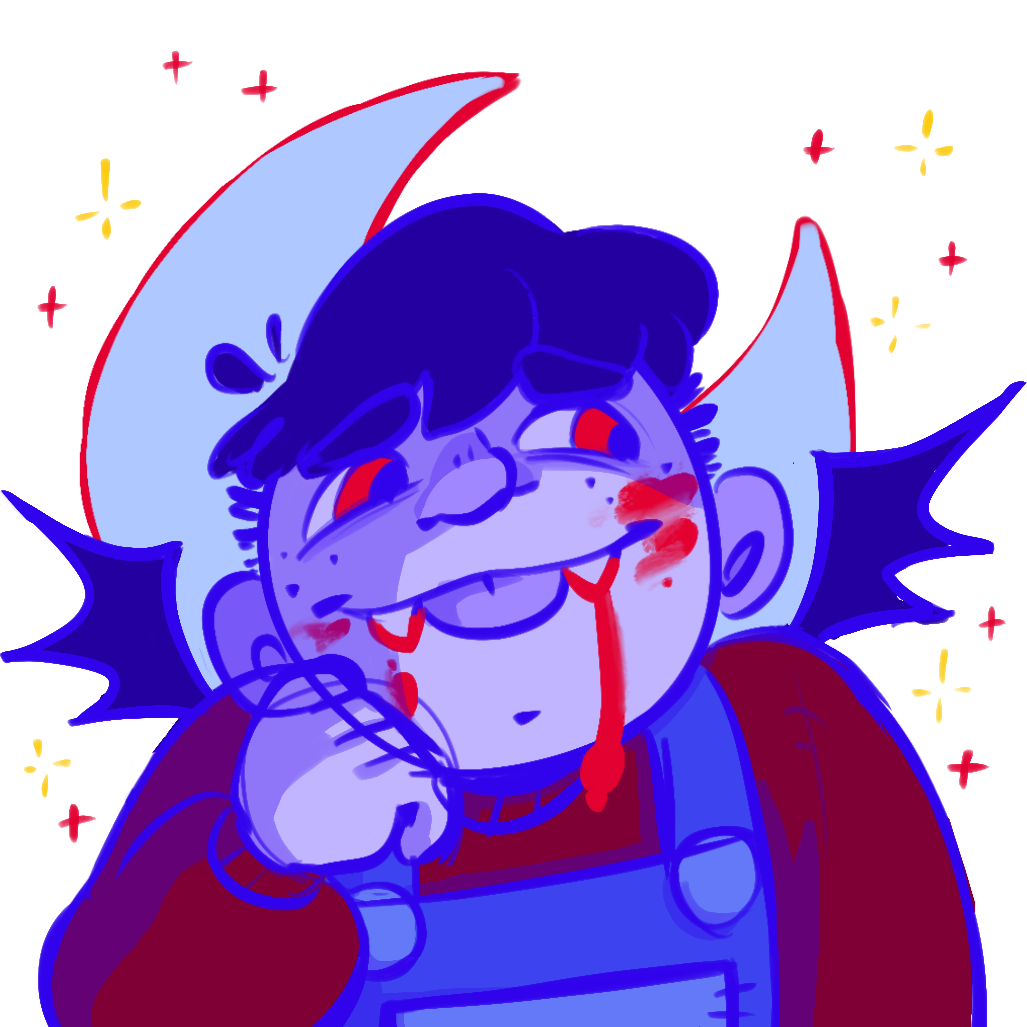 UPCOMING PAGES
A whole section of stuff for my WIP Webcomic, Turned Yesterday
Magic School OCs and story ideas
Other various characters I've made
Adventures in hobbyist gamedev
A whole gallery of my art!
...Eventually

In the meantime you can find links to other places where I share my work in the About page!